Armstrong webinar advises on the safe reopening of buildings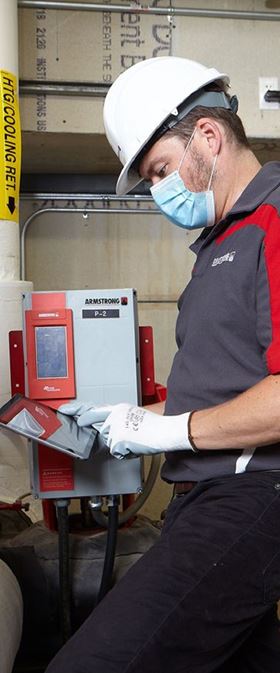 Armstrong Fluid Technology is offering building managers and HVAC professionals an informative new webinar entitled How to Open Buildings That Have Been Shut Down for Long Periods, which advises them on how to properly and safely restart mechanical systems.
Tony Furst, senior application engineer, Armstrong Fluid Technology, said: "As Covid-19 has swept the planet, most commercial and industrial buildings have been affected in some fashion. It is important in the days and weeks ahead that building mangers properly and safely restart their mechanical systems to avoid costly and potentially dangerous start-up problems."
The 40-minute complimentary webinar provides an action plan for bringing hydronic systems, air-side systems and plumbing systems back to full capacity. It covers such critical issues as system flushing, bacteriological testing, required PPE, safely changing filters, cleaning equipment and more.
The archived webinar can be accessed free of charge here.