Neptune releases additional models in Phase II release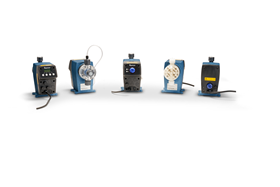 Neptune has announced the availability of 35 additional models as part of the Phase II release of its NSP Series Solenoid Metering Pumps and NXP Series Stepper Motor-Driven Metering Pumps.
The new additions will include more models with the acrylic degassing head (ACRYL) option, along with the standard polyvinyl chloride (PVC), polypropylene (PP) and polyvinylidene fluoride (PVDF) material options.
The new models feature the same capacity ranges from 0.09 gph (0.35 L/h) to 8.1 gph (30.66 L/h) and back pressure capabilities of 43 psi (3 bar) to 232 psi (16 bar). The addition of these new models and material options significantly increases the application range of the NSP Series and NXP Series, making them particularly suitable for almost any chemical-handling application that requires reliable and accurate dosing.