Grundfos launches pump controller for Asia Pacific agriculture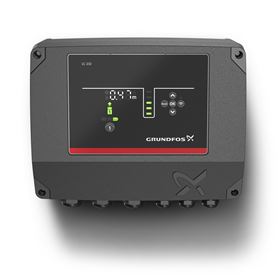 Grundfos has introduced its LC232 Controller, a new groundwater pump controller which will help to advance smart agriculture in four markets in the Asia Pacific region – Indonesia, Thailand, Australia, and New Zealand.
The LC232 Controller utilises smart technology to bring ease of use, monitoring capabilities, and greater connectivity for growers and cattle producers. The company says the controller provides reliability and flexibility to control submersible borehole pumps for irrigation, extraction, and agricultural water supply and transfer.
As the increased use of Internet of Things (IoT) is projected to increase production rates for farmers by 70% by the end of 2050, farmers are turning to smart technological devices to optimise their operations.
The LC232 Controller allows for remote monitoring and access of submersible borehole pumps. The Bluetooth-enabled solution allows users to monitor, control, and schedule water use from their smartphone with the intuitive Grundfos GO REMOTE app, which is available for both iOS and Android operating systems.
The GO REMOTE app also alerts the user via a series of alarms that indicate issues such as pump overheating, dry-run, or high-water levels. Users can easily access pump diagnostics, create, and email reports on-site from the app.