Sulzer opens pump service centre in Saudi Arabia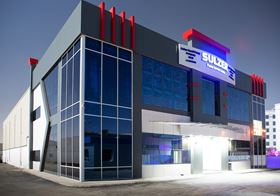 Sulzer has opened a new service centre in Riyadh, Saudi Arabia, providing maintenance and repair services for all types of pumps.
Located on the same site as the Sulzer Saudi Pump Company's (SSPC) pump manufacturing facility, the new service centre will help customers in the region to optimize the performance and reliability of their equipment.
The purpose-built service centre will support Sulzer customers with aftermarket services including reverse engineering, rerates, spare parts management and maintenance contracts.
The Riyadh service centre is equipped with all new machinery, including lathes, milling machines, balancing equipment, hydraulic presses and 20-tonne overhead cranes. It also has access to the larger CNC machine tools, welding equipment and testing facilities at the manufacturing facility next door.
In addition to the workshop, Sulzer also provides field services to deliver on-site installation, fault finding and maintenance.
"The local oil and gas sector will certainly benefit from this new facility," said Saeed Al Matar, Head of Pump Services at SSPC. "Sulzer also offers a retrofit service that enables customers to work with pump designers and optimize the performance of their equipment. For situations where production processes change, energy consumption needs to be reduced or performance enhanced, Sulzer can implement design changes in the most cost-effective way."