QED launches pump for extreme landfill conditions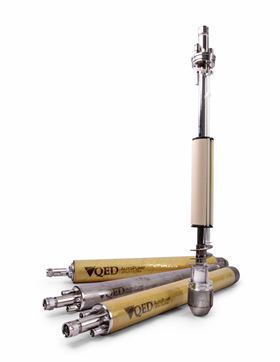 QED Environmental Systems, Inc., a subsidiary of Graco Inc. has introduced its AutoPump AP4 Ultra Xtreme pump for the most extreme landfill and remediation pumping applications.
The company says the self-cleaning vortex action and surface finish on internal components significantly improves performance, allowing pumps to operate up to 10 times longer than the AP4 Ultra pump between cleanings.
The new AP4 Ultra Xtreme pump utilises the same non-stick coating and polished metal internal components as the QED AP4 Ultra and Ultra High Temperature pumps with their AutoPump Xtreme self-cleaning action.
The combination of the AP4 Ultra coating and the continuous internal scouring of the vortex action also means a reduction of over 50% of time spent cleaning the pump internal components versus the AP4 pump.
The AutoPump AP4 Ultra Xtreme pump is available as a short, bottom loading pump in either a standard AP4 Ultra or AP4 Ultra High Temperature pump.