Grundfos brings sustainable pumping to Asia Pacific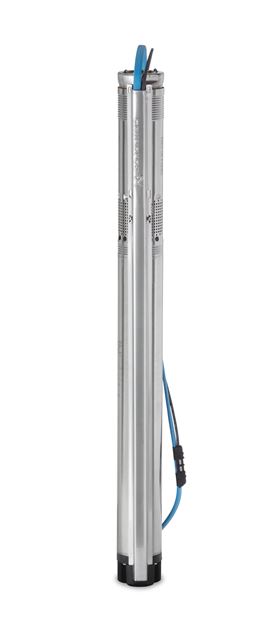 Grundfos has introduced the SQFlex Large, an extension of its long-standing SQFlex solar powered submersible pump range, into five markets in the Asia Pacific region for use in its agricultural industries.
The markets are Indonesia, Thailand, the Philippines, Australia, and New Zealand and the new extended range of solar submersible pumps provides reliable off-grid water supply for stock watering, irrigation, and agricultural water supply and transfer
Agriculture is estimated to contribute up to 24% of total greenhouse gas emissions worldwide so solar powered solutions offer great potential to the sector.
SQFlex Large is designed to meet the rising demand for solar energy pumps while withstanding the diverse weather conditions spanning the region. With the extension, Grundfos' SQFlex range now includes five high speed models of solar-powered water pumping applications.
The SQFlex Large includes a built-in frequency converter, ensuring power compatibility from any source, as the motor runs on both AC and DC from power sources such as solar panels and generators. The range also incorporates intelligent dry-run sensor protection. In the event the bore runs dry, the motor is protected.