Emerson launches non-contacing radar level transmitter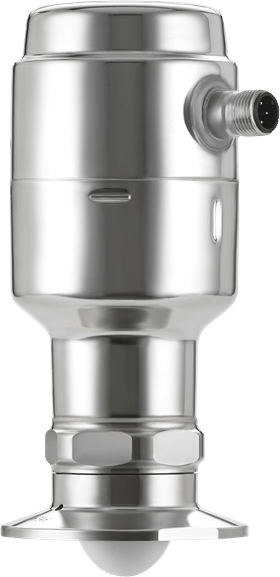 Emerson recently introduced its Rosemount 1408H non-contacting level transmitter which provides accurate and reliable level measurement and is designed for hygienic applications in the food and beverage industry.
The transmitter's design withstands high cleaning temperatures and is compatible with CIP/SIP processes while minimising contamination risk and assuring product safety.
The company says it is the world's first IO-Link radar sensor for the food and beverage industry and provides accurate, non-contacting measurement to help optimise operations. Features include a hygienic compact design, fast sweep technology, exceptional radar beam focusing and IO-Link communications.
Non-contacting radar is a level measurement technology for applications that require stringent hygienic facilities and equipment. It is virtually maintenance-free and has a top-down installation that reduces the risk of product loss through leakage. It is also unaffected by process conditions such as density, viscosity, temperature and pH.
The compact and robust Rosemount 1408H makes it suitable for the small tanks and space-constrained skids commonly used in food and beverage production. The hygienic antenna is flush with the process connection, ensuring the removal of process residue during CIP/SIP processes.